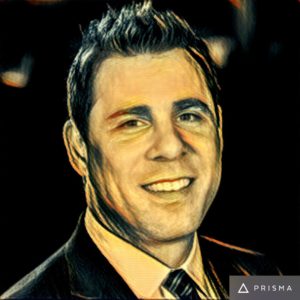 Optimistic, Curious…..
Building "things" has always been my greatest challenge and my greatest reward.  I have been a 2 time startup builder, investor, and currently I am a corporate strategist within SAP SE's Global Corporate Strategy team.  I am honored to have served as a Strategic Advisor to startups in the US Northeast (Philly/NYC) & Chicago areas and most recently, proudly co-founded a non-profit foundation for the advancement in technologies for children with pediatric heart defects.
Corporate: Prior to the SAP Global Corporate Strategy role, I had been selected by the Office of the CEO of SAP to serve in a Senior Advisor role working closely with the SAP C-Level leadership globally. Prior to serving in the role as Senior Advisor, I was dedicated to designing and implementing several new go-to-market models for SAP.  Most recently in that role we were growing a line of business greater than $148M in 2014.   My responsibilities leading a team that incubated, designed, developed and sold Industry Products for SAP proved to be tremendously successful and collaborative – highlighting my passion for true collaboration and measurable success.
I work with great teams each and every day.  In 2011, I began leading a team of 7 Go-to-Market contributors that drove a 31%, 32%, 48% growth year over year within Industry Custom Software built Solutions.  In prior roles, I drove these custom solutions into the product development process by leading a cross functional team – several of these solutions converted to products and made it to the SAP official price list.  Prior to the Product Development and GTM roles, I also carried the bag in a sales role directly in my first few years at SAP.
Startup: Prior to SAP, I was fortunate to work with a creative, driven bunch at The Sycamore Group where we incubated, designed, developed and sold one of the earliest pharma-based QC products (The Sycamore Group / MODA Technology Partners which was sold to Lonza Bio-Sciences).  The product we created has now become a pioneer for wireless handheld data capture in pharmaceutical cleanroom environments to date.
The Sycamore Group was my second entrepreneurial effort, which came to fruition out of college where I, and a co-founding college room mate, created CSS.  The Sycamore Group brought me in within our first year.  In this role, I also published a work in pharmaceutical trade magazine while having the privilige to meet with leading Pharmaceutical C-Level Venture Capital Investors, by age 27.
Community Organizations: Currently, I am a mentor with the NFTE (Network for Teaching Entrepreneurship) foundation helping low-income community Entrepreneurs find their paths to success.  Previously, I supported the Generation Youth Foundation, working closely and supporting youth health in America.  In August 2016, I was honored to be asked to be a mentor for 1871 (Accelerator/Incubator) startups in Chicago mentoring some of the finest and most truly cutting edge startups in the world.
In December I will receive my M.B.A. / from Northwestern University, Kellogg School of Management in 2016 and I previously earned a B.S. in Finance from the West Chester University of Pennsylvania in 1998.
My hobbies include collecting, playing various vintage guitars and amplifiers, family time and Ice Hockey with friends on occasion.  Technology is a nice canvas to mix the creative side of my personality with the scrappy, yet measurable analytical side – I enjoy what I do everyday and feel fortunate that we are all on this journey together…