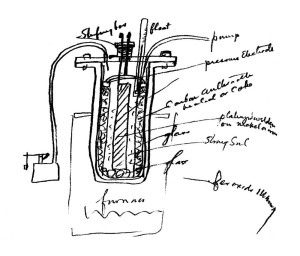 Welcome!
I  am a builder and a connector – I love to build businesses that drive specific outcomes – In other words, if you need something built from the ground up, I'm a safe bet and have a track record to prove it.  I love connecting and helping others, especially when it makes an impact, or changes someones life path leading them to happiness and fulfillment.  How can I help you?  Send me a note.
I also enjoy strategy, public speaking and writing.  For a living, I help corporations execute digital transformation strategies – ultimately making them a reality.  I am inspired when teams can work together to find new technology-driven ways for consumers to interact with a brand.  Brand is powerful and beautiful.
Having a creativity first mindset, I often lead and define new approaches that transform businesses, products and processes.  What does that mean?  I help my customers pivot into being new-world digital leaders.  
Creativity drives inspiration, passionate teams and success.
A resume writer once told me I am an "Innovation catalyst who looks at the world through a creative lens. Entrepreneurial, focused, and thinks across boundaries". That sounded good, so Im sticking with that.  
"Digital Mind, with an Analog Soul", I like to say.  
I will always be a creator and hope to be an Inspirer of people to achieve the impossible.
Some business sound bites:
Currently operating GTM $MM global market demand for SAP Cloud.
Quoted in Forbes/Harvard Business Review / leadership and strategy.
.Partner Development, Commercial Models, Revenue Pipeline/Product Mgt.
Public Speaker on corporate innovation topics at leading technology summits.

Silicon Valley (GSV), Pioneer Summit and (GCVI)Global Corporate Venturing.

Media, CPG, Healthcare, Media/Music, Retail, High Tech
People manager at SAP and startup community advisor (1871, GSV Labs).
Some of my proud business/life moments include:
Starting a Social Good business (a start-up).
Graduating with an MBA from Northwestern University, Kellogg School of Management.
Having played hundreds of stages w/many Rock N' Roll Artists (guitarist).
Participating in 2 Mark Messier Leadership Camps raising thousands of $$ for Children's Hospitals in the Metro NYC Area.
Helping to build 2 Startups for others and building several LOB's for SAP including a Brand Pivot in 2015 reaching billions of people.
Contact me at james.piacentino@gmail.com